Finally I've gotten around to editing the last soundfiles of episodes 12 & 13. I really liked episode 12, but there were hardly any scenes I could use for soundfiles. Came up with a few after all...
Enjoy, and as always credit is love ♥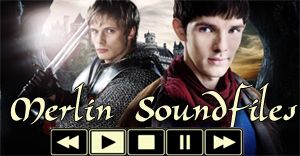 Episode 12: To Kill a King
Broom Cupboard
Arthur's Reign
Background Stuff
Download all as .rar


Episode 13: "Le Morte d'Arthur"
Natural Gifts
Price
Destiny
Great King
Who you are
Prat
Servant

Long Files
Letter
Tragic Music
Download all as .rar
Previous Files
: Episodes
1 (with Intro)
,
2
,
3
,
4
,
5
(with Colin/Bradley Video Diary)
,
6, 7 & 8
,
9
,
10
,
11
Current Mood:

accomplished