Another day in my so exciting life...
it's still freezing cold outside, so I don't really feel like doing anything although I've got the time for once.
I think I'll rather just stay indoors, cuddle in a warm blanket and start to write on my bigbang fic. I've already started with the last chapter, but now I think I should write the first one. What's really bugging me is that I haven't got a title yet. And I can't write a story which is titleless, that's always something that really bugs me.
euraylie
any ideas? Since you're the one who knows about the whole plot...
Anyway, I have been productive to some extent at least....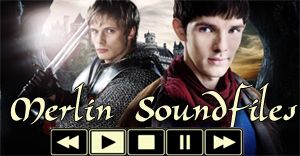 Intro
Prolog
Intro Melody
Episode 1 "Dragon's Call"
Short
Prat
Knees
Arse
Idiot
Royal One
Run Away
My Lord
Something
Ordinary
Long
Legend
MerlinxArthur 1
(Merlin meets Arthur for the first time/ entire scene)
MerlinxArthur 2
(Merlin meets Arhtur for the second time/ entire scene before fight)

Lady Helen sings
Download all as .rar
Current Mood:

contemplative