I've just made a new friend via youtube! *squee* Have I mentioned that I love getting new friends? *g*
Anyway here's the official welcome for
trinipedia
Hope you enjoy yourself in my LJ! *hugs*
Pimping time...
Also I realised that I should really start pimping my favourite
Podcast
because it's simply amazing and loads of fun!
If you're into some gay craziness along with some really fun guests, awkward news and interesting topics then check out
FEAST OF FOOLS!
The mods Fausto Fernos and Marc Felion are just too great! After listening to them for a while you really get the feeling that you know them personally....one thing that I really love about the show!
Last but not least a small promo pic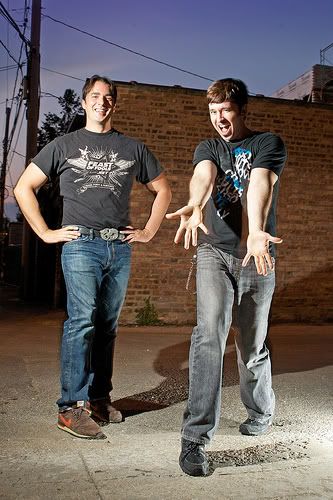 BTW I have the same T-shirt Marc is wearing (on the left)
Current Mood:
silly