I've finally made my Sherlock Bracelet and matching Earrings :)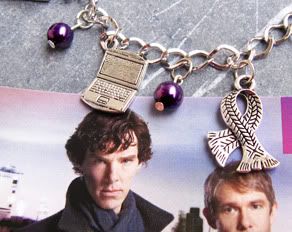 I've made both the Bracelet and the Earrings in two colours: dark blue and purple. This colours were inspired by Sherlock's blue scarf and his purple shirt (guess you know that one I mean ;))
The Bracelet
Hope you like my newest Sherlock Jewellery :)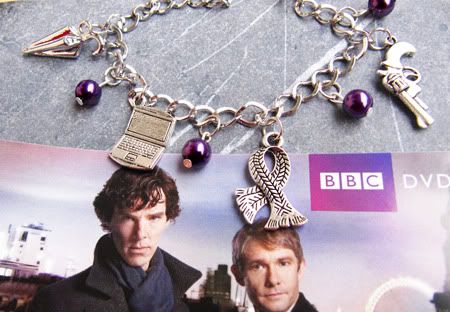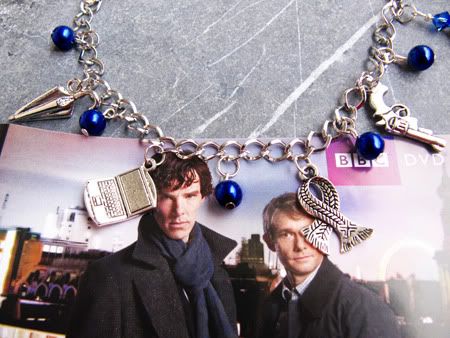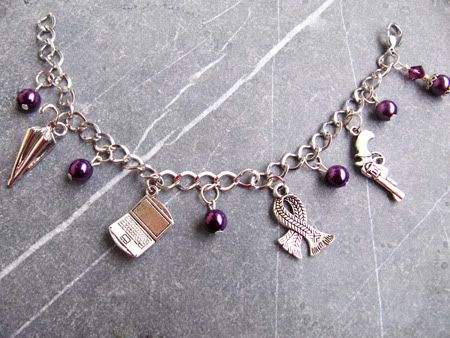 The Charms are supposed to symbolise the different characters of the show:
Scarf - Sherlock, Laptop - John, Gun - Lestrade & Umbrella - Mycroft
The Length of the necklace is adjustable.
The Earrings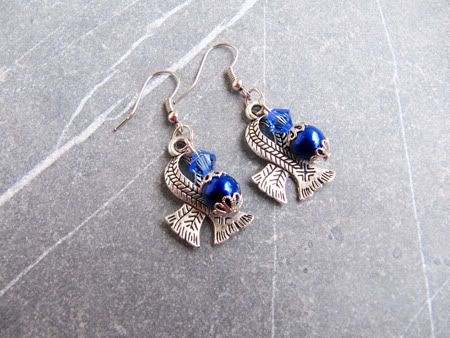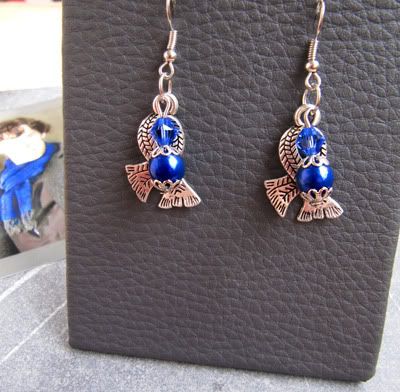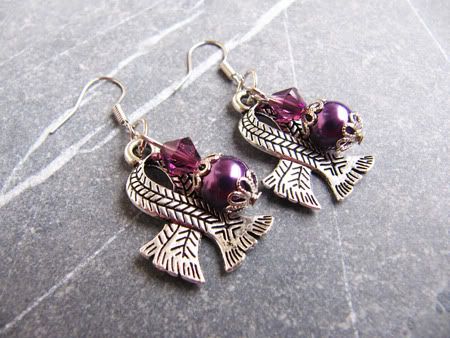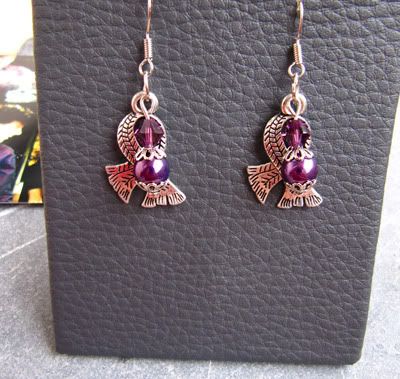 The matching earrings are a bit more fancy, thanks to the little silver caps around the glassperls.
The blue perls are actually a bit darker than in the photos.
You can find both this jewellery pieces at my Dawanda Shop:
Bracelet
&
Earrings
My Shop is in German, but I also put these listings online in English. There should be a language tab somewhere on the site where you can change it.
Current Mood:

accomplished