Hi girls!
We, that's
gwy
and myself are sitting in the kitchen cooking our pumpkin soup! Luckily I dragged along my little Baby-E netbook, so we can be online while keeping watch over our soup :-)
Oh and we want to watch 2x05 sitting on the couch now before part two later tonight.
Just to recap: Today was a very exhausting day!!!
Non stop shopping, battling with huge amounts of cake and sugar and just lounging around. Yes very exhausting! No really we are quite exhausted.
Oh and our wallet's have somehow all of a sudden become empty, have no idea how that happened.
After coming home and relaxing a bit we then started on our mission: Pumpkin Soup!
We battled with the pumpkin, but finally won thanks to our sharp knives. Now we feel a bit like Arthur after a sword fight ;-)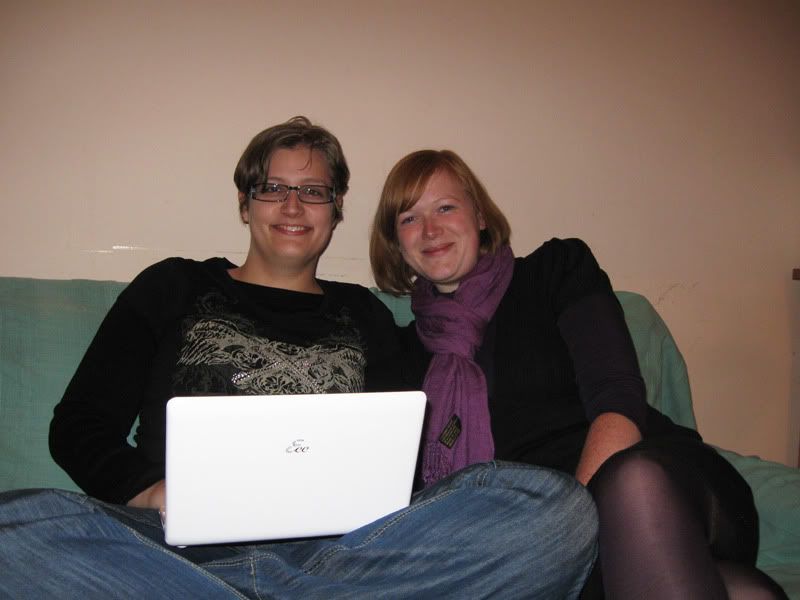 We are waiting for the soup to cook...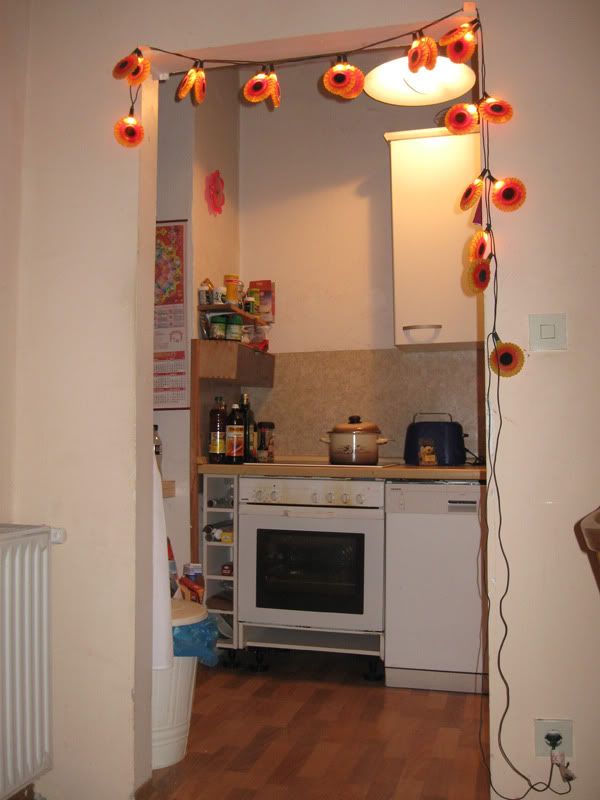 This is our view from the sofa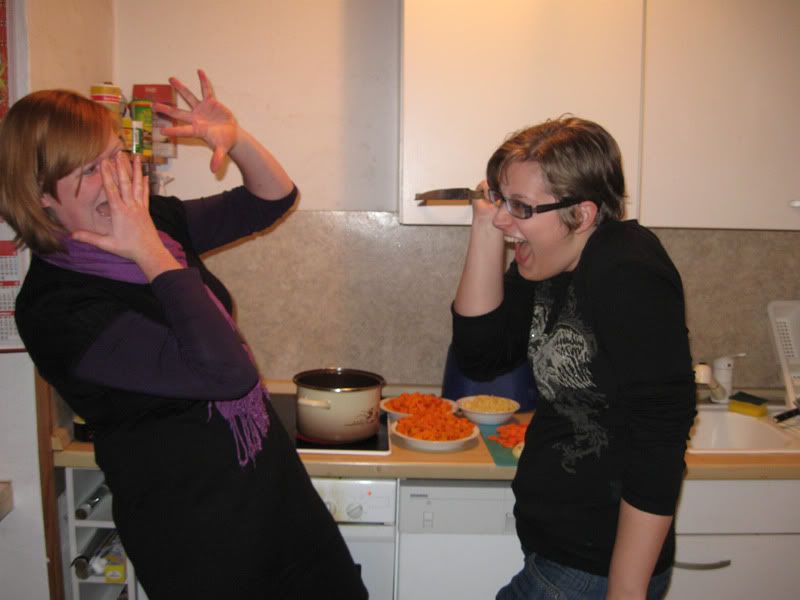 HELP!