My Vaio Laptop had a baby! And it's a wee Asus eee ♥
She's weighing a healthy 1,2 kilos and has a screen size of 10'' and looks all shinny and white!
Here take a look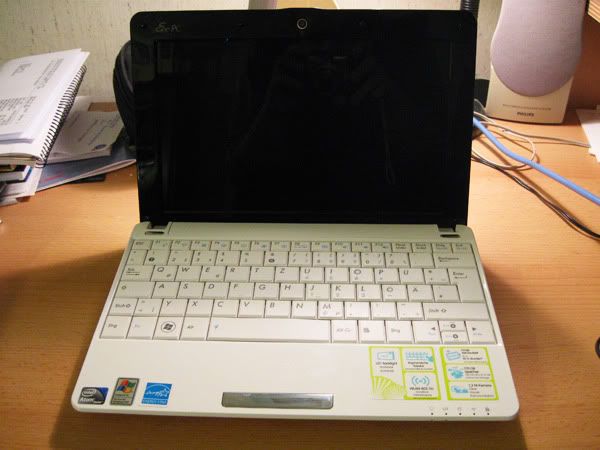 Oh and her battery lasts up to 10 hours! But she's so tiny I still have to get used to that.
But this is the first official LJ post I'm typing up with her :-)
I'm so happy right now and took a little break this evening from the stuff I still have to do to get her properly started. Will get back to my to-do list tomorrow, as I've got a day off!
Hope all you guy had a wonderful day, will also catch up with tomorrow and with fandom sutff.
*huggles*
*Baby-E waves*
Current Mood:
bouncy
Current Music: Brolum - The Bleacher Lass of Kelvinhaugh - by live365.com